Master Xiao and Renowned World Flute Player
Gary Stroutsos

Ten years ago I was gifted some of the finest Chinese Bamboo Xiao flutes that were made in China. I began an intensive study to better understand how to play and record this haunting new instrument, at least outside the walls of China, and into a contemporary musical mind set beyond the classical court music styles of China. This was the beginning of introducing these instruments to flute players and new listeners of contemporary world music around the world.

My own goal was to be one of the premier players and recording artists of this instrument in the United States. Since this time I have had the honor to meet and get to know Vance Pennington a professional Native American flute maker from England, now living in Warren, Oregon. Through our time we have discussed the detailed efforts it would take Vance to create a professional sounding Xiao flute (made from various woods other than bamboo) both through my abilities to play the instrument and Vance's professional flute making skills, to give the instrument not only my endorsement but Vance's as the maker.

I applaud Vance for his efforts of over a year of intensive studies to create this instrument and whole heartedly endorse him as the first to create a professional playing Xiao flute for all to enjoy. With the demand and growing awareness of flutes Vance's contribution gives more people an opportunity to play the Xiao flute which also eliminates the extreme difficulties involved in obtaining a high quality Xiao from China - in a timely manner.

Gary Stroutsos ~ Cultural World Flute Ambassador ~ Master Xiao Player ~ International Recording Artist.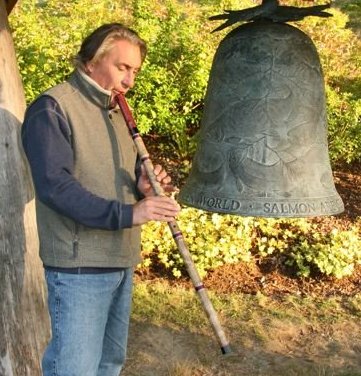 | | |
| --- | --- |
| | Sound clip of a Xiao being played by Master Xiao player, Mr. Gary Stroutsos (from his album 'Within You, Without You'. Album produced by William Hoshal) |